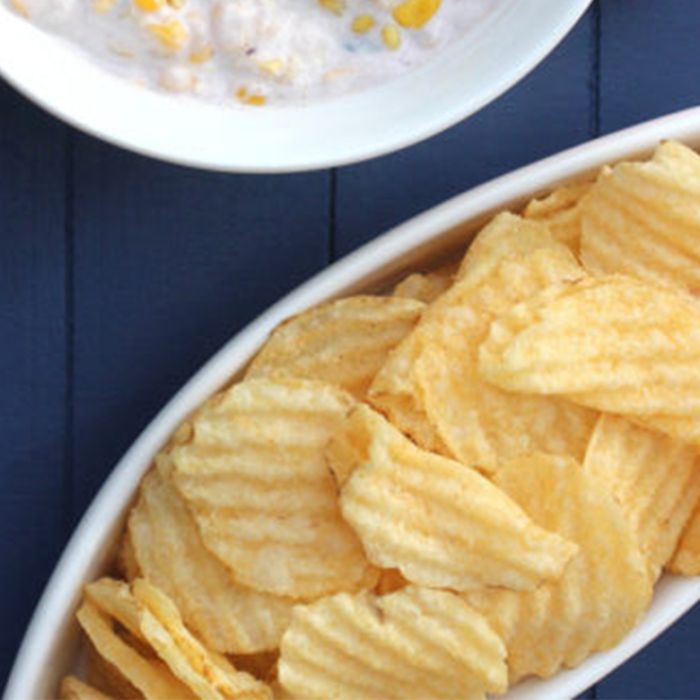 Spicy Corn Dip
3/4 cup frozen corn, thawed

1 (15.5 ounce) can southwest corn, drained

1 cup sour cream

1.2 cup mayonnaise

1 cup chopped green onions

1 (7 ounce) can diced green chiles, drained

1/2 cup black beans, rinsed

1 tsp seasoned salt

2 tsp chili powder

3 cloves garlic, minced

1 (8 ounce) package shredded Mexican cheese

2-3 jalapeños, seeded and diced (optional)
Stir the corn, southwest corn, sour cream, mayonnaise, green onion, green chiles, black beans seasoned salt, chili powder, and minced garlic together in a bowl.
Add the Mexican cheese blend, and stir until evenly mixed.
Cover and refrigerate minimum 4 hours or overnight before serving.
Place in a bowl and serve with Hanover® Pretzels & Cape Cod® Potato Chips
Enjoy!