PINK BAG IS BACK FOR OCTOBER!
---
We've brought back our Pink Himalayan Salt and Red Wine Vinegar flavor for the fourth year and we're once again donating 5% of the proceeds from the sale of every bag through October 31st to support cancer research at Dana Farber Cancer Institute.
Grab a bag of this limited edition flavor and support a great cause with a great snack!
When your hand's in the bag, your head's in the Cape™
---
Each one of our chips is made with potatoes, oil, salt and the good vibes of the Cape.
New! Cape cod merch
We're celebrating 40 years of snacking with our new online merch store – shop now and bring the good vibes of the Cape wherever you are!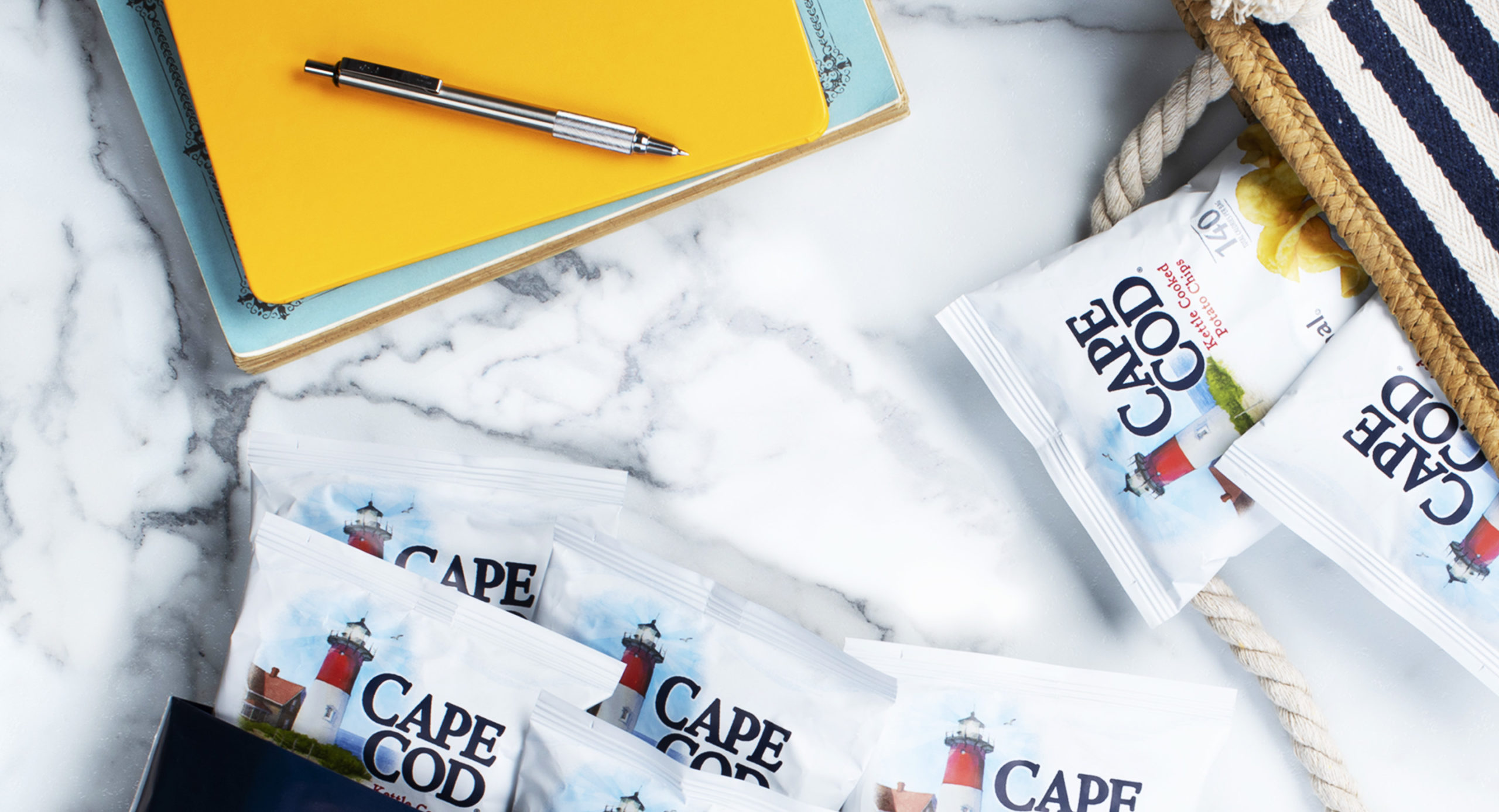 Multipacks
Our chips are now available in multipacks and variety packs so you'll never run low on Cape Cod goodness.
Cape Cod Waves
---
Our Waves chips are made with the same carefully selected ingredients as our classic chips crafted into an extra-crunchy ridged chip perfect for your favorite dips.
---
Join us at our factory to learn all the secrets of our delicious chips.